A desert campers paradise.
White's City RV Park and campground offers the closest camping near Carlsbad Caverns National Park. You can't get any closer! The RV Park has all the necessities including water, sewer, and electric hookups as well as free Wi-Fi. All spots are pull-thrus and can accommodate most any size RV or trailer. 
This large property has beautiful pine trees surrounding it as well as covered picnic tables, BBQ grills, and fire rings. Laundry and vending machines, as well as recently remodeled showers, bathrooms, are also available on site. The park is well managed and maintained and receives high customer ratings on many travel sites.
So you're the camping type? Great! The campground at White's City is a comfortable place to camp out for any group. The White's City campground is the closest campground to the Carlsbad Caverns. The campground also is within walking distance of the shopping plaza at White's City. Showers and coin operated laundry are also available.
The White's City campground also features BBQ grills for your convenience and a soft grassy area for each tent. A playground area is available for the kids as well. Oh, and don't forget the stunning Southwest sunset, it's free too!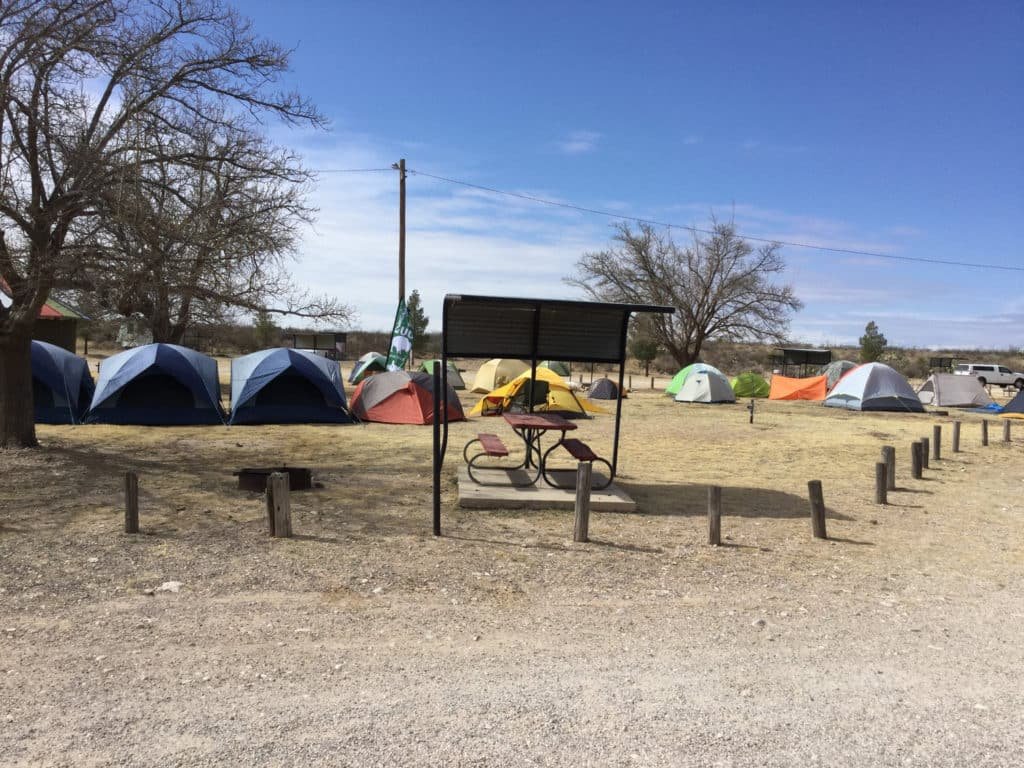 Contact Our RV Campground
White's City RV Park
19 Carlsbad Caverns Highway
White's City, NM 88268